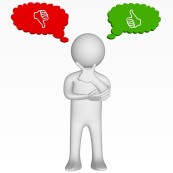 As a federal health insurance program available to Texans, Medicare is helpful for covering a large portion of medical expenses. However, it wasn't designed to pay for all of your health care costs.  As a result, many Texans are finding that they need to purchase additional insurance to supplement Medicare. There are two types of plans available that provide additional benefits to Original Medicare- a Medicare Advantage plan and a Medigap plan. Learning the difference between the two can help you decide which type of plan will provide you with the most appropriate health care coverage. 
Medicare Advantage
A Medicare Advantage plan, also known as Part C of Medicare, is offered through private insurance companies. Basically, you receive Part A, Part B and Part D (Prescription Drug Coverage). Therefore, you must be enrolled in both Medicare parts A and B and live in an area where there is a plan available to enroll in Medicare Advantage.  While every company offering a Medicare Advantage plan must follow specific rules set by Medicare, there are different out-of-pocket costs and different rules as to how you receive services. Medicare Advantage plans are available as Preferred Provider Organization (PPO) plans, Health Maintenance Organization (HMO) plans, Medical Savings Account (MSA) plans and even Special Needs Plans (SNP).
Coverage
A Medicare Advantage plan provides all of the services that Original Medicare must offer except hospice care and always includes emergency and urgent care. You receive your Medicare benefits directly through your Medicare Advantage plan, including all of Part A, Part B, Part D (Prescription Drug Coverage) and sometimes additional benefits not covered by Original Medicare like vision or dental. With every Medicare Advantage plan, you pay one monthly premium for all of your services. Out-of-pocket expenses are different from plan to plan and based on a variety of things including if your Part B premium is paid, whether you have a deductible, how much your copayments or coinsurance is etc.
Things to Consider
You should know that you can only join a Medicare Advantage plan at certain times throughout the year and generally, you are enrolled in a plan for a year. In addition, you must follow the plan's rules. For example, some plans require that you have a referral to see a specialist, others do not. Many Medicare Advantage plans require that you use certain networks of doctors. Unfortunately, choice is sometimes limited. In fact, Tyler, Wichita Falls or Athens may have fewer choices if any at all when selecting doctors. Be cautious.  In many cases, if you use a doctor who is not part of the plan, you're services may not be covered.
Medicare Supplement Insurance
Medicare Supplement insurance, also called "Medigap" insurance, is health insurance sold through a private insurance company to supplement Original Medicare. In other words, a Medigap plan does not provide your Medicare benefits, but provides additional coverage.  You still receive Part A and Part B through Medicare and pay your Part B premium. Medigap insurance is designed to help you with the "gaps" in coverage that Original Medicare doesn't pay for like deductibles, copays and coinsurance. Typically, monthly premiums are higher for Medigap plans than for Medicare Advantage, but with some plans no out-of-pocket expenses, this may be a better option in the long run.
Coverage
In Texas, there are 10 Medigap plans available for purchase, each with different combinations of coverage. Some plans cover a portion of your out-of pocket expenses, like your Part B deductible and nothing else.  Some cover all of your out-of-pocket expenses, like Plan F, which is the most popular Medigap plan in Texas. Plan F completely eliminates your deductible, copays and coinsurance. However, Medigap plans do not include prescription drug coverage and you will have to consider a Medicare Part D Prescription Drug Plan separately. Remember, unlike a Medicare Advantage plan, with Medigap insurance, you can see any doctor you choose and there is never a referral needed to see a specialist. Also, any treatment approved by Medicare would be covered on a Medigap plan. There is no need to worry if the plan will approve the treatment.
Deciding between a Medigap plan and a Medicare Advantage plan can be a bit confusing. While Medicare advantage typically offers lower premiums than Medigap insurance and sometimes includes prescription drug coverage, you are generally limited to using doctors within a network and still have to pay out-of-pocket expenses. With a Medigap Plan F, all of your out-of pocket expenses are completely eliminated, but you will need to add prescription drug coverage separately.
Choose wisely when selecting your health insurance. Remember, price is not the only difference between private insurers. Choose only reliable, dependable companies like Blue Cross Blue Shield of Texas or United of Omaha and get not only reliable health care coverage you can depend on, but also, the peace of mind that comes from knowing you are insured by a company that has earned the trust and respect of Texans.
Now the picture is a little clearer why not take a look at the available Texas Medigap Plans or take a look at quotes at our Texas Medicare Supplement Insurance website.