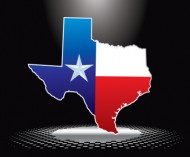 If you're a senior, chances are you're pretty satisfied with your health care benefits. Sure, there are a few things that could be easier and of course, less expensive, but for the most part, folks 65 or older are happy with their Medicare benefits in Texas. Whether you receive Part A, Part B or both, the benefits are the same for everyone. But here's the tricky part- there are real differences with how you receive your benefits. If you have the option to choose, consider looking into quality, dependable providers you know and trust and enjoy peace of mind that comes from knowing you're covered when you need it most.
Reliable Providers Equal Reliable Benefits
Yes, Medicare is a federally run program and yes, it's supposed to be the same for everyone. Aha. There are some differences that may leave you scratching your head. Luckily, there is a way to ensure that you not only receive the right benefits, but also, that they're delivered properly. Believe it or not, choosing the right provider plays a role in how your medical coverage gets to you. In other words, choose quality and get quality.
When looking into insurance companies for your supplement, consider staying with the names you know and trust for dependability and reliability. There's a reason why Blue Cross Blue Shield of Texas or United of Omaha have such positive reputations in the insurance world. Texans know when they choose a company with stability, they get security and a promise that medical care is available when they need it- no questions asked.
Supplementing Coverage with Medigap Insurance
Medicare benefits in Texas are often supplemented with Medigap insurance, also called Medicare Supplement plans. In Texas, folks are given the choice between ten plans, each identified by different letters of the alphabet. Each plan has different combinations of benefits, giving Texans the greatest flexibility to choose specific coverage to meet their medical and budgetary needs.
Plan F is by far the most popular Medicare Supplement insurance plan in Texas simply because it pays for all out-of-pocket expenses as well as any excess charges a provider may charge for amounts over the federally approved amount. That means no deductible, no copay and no coinsurance-ever. When you visit your doctor, you can rest assured that you do not have to pay anything. An obvious reason why people are satisfied with their Medicare coverage has to do with the availability of such great supplement insurance.
The great state of Texas has lots of things to be proud of and now we can add Medicare benefits to the list. Believe it or not, seniors in Texas are happy with their coverage and the way they receive it. Considering the role of the provider in keeping these folks happy, choose quality and dependable companies like BCBS of Texas or United of Omaha and get the same satisfaction from knowing your benefits will be delivered on time, when you need them and with the least inconvenience to you.
For additional information or to obtain an instant Texas Medigap insurance quote visit our website.