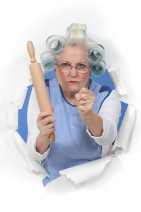 Yes, the normal yearly annual enrollment(AEP) period is over but some Medicare recipients are still in the drivers seat when it come to securing a Medicare Advantage Plan(MAPD). How so? Well its simple, there are several special enrollment periods(SEP) that are allocated to you to secure new coverage and believe it or not you rarely hear about them.
First off the normal time period for folks to blow out of an advantage plan is October 15th to December 7th every year. Beneficiaries that want a new MAPD plan or folks that want out and go back to original Medicare and secure a supplement do it at this time of year. Its a crazy and chaotic time period that has most agents and brokers working on little to no sleep but it has to be done. After this time most agents just roll up their tent and call it a day but in my view the work doesn't stop there, there are many more chances for seniors and disabled on Medicare to hit the MAPD jackpot.
Lets look at a few and discuss but keep in mind this discussion is only related to those that are already on Medicare and does not apply to those turning 65 or new to Medicare.
Change in residency: Lets say you lived in Houston and moved to Dallas Texas, well chances are your advantage plan will terminate due to being outside the service area. In this case you are free to select another MAPD or even a Medicare Supplement plan without the need to qualify medically.
Non-renewals: I rarely get this request but it simply means the plan you are currently on has made the decision to stop offering that plan therefore creating a SEP to enroll in another Medicare private insurance plan. This period runs from December 8th until the end of February.
Dual-Eligible Individuals: Simply put if you are on both Medicare and receive any type of assistance from the Medicaid program you can change almost anytime to a new and different Medicare Advantage plan.
Loss of Dual-Eligible Status: Just to tie onto the one above, if you loose Medicaid eligibility you can then seek and secure a new advantage plan.
Trial Right:You are allowed to leave a MAPD within the first 12 months(trial right) and go back to a Medicare Supplement plan anytime within that 12 month trial period.
SPAP, State Pharmaceutical Assistance Program: If you are enrolled in a state pharmaceutical assistance program you can also exercise a SEP almost at anytime. It also works in the reverse if you loose your SPAP eligibility you are provided one Special Election Period.
LIS, Low Income Subsidy beneficiaries: If someone is receiving a low income subsidy they also have a SEP and can select a new or different advantage plan outside the annual enrollment period.
SNP Special Needs Plans: Ok, my favorite. These Medicare Advantage Plans are designed for those folks with special needs like diabetes, chronic heart failure and cardiovascular disease. These Medicare Advantage Special Needs Plans offer a different benefit configuration more focused toward the particular health condition. Also, the health plan must be designated as Special Needs Plan, just any old advantage plan wont work.
As you can see from above there are several different situations that seniors or those with disabilities and on Medicare can make plan changes or secure an advantage plan outside the normal annual enrollment period. If you find yourself in one of these situations and need our assistance we do work year-round, unlike some of the normal advantage agents who just show up during the AEP period.