Blue Cross Blue Shield of Texas has been providing health insurance plans to Texas residents for over 80 years. Particularly as it relates to Medicare Supplement Plans, they have earned a reputation for dependability and reliability that Texans have come to trust. Taking the time to familiarize yourself with the different coverage offered by Blue Cross Blue Shield will help you find the right plan that not only fits your health care needs, but your budget as well.
Medicare Isn't Enough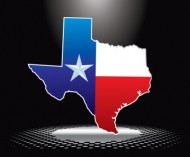 Every resident of Texas 65 or older is eligible for Medicare. While Medicare provides a substantial portion of necessary health care coverage, there are significant gaps that are not covered. As a result, most Texans find that they need Medicare Supplement Insurance to help with these gaps and some of the costs associated with Original Medicare.
Original Medicare includes Part A (hospital insurance) and Part B (Medical insurance). Generally, you have your choice of doctors, hospitals and other health care providers, but you must pay for all deductibles, coinsurance and usually a monthly premium for Part B. Additionally, Original Medicare does not include prescription drug coverage and if you would like to add it, you must join a Medicare Prescription Drug Plan offered through a private insurer.
Affordable Medicare Supplement Insurance from a Trusted Name
With Blue Cross and Blue Shield of Texas, you don't have to worry if your insurance will be there for you. In fact, as a leader in Medicare Supplement protection, Blue Cross Blue Shield of Texas offers solid benefits and superior customer service at a price you can afford.
Currently, there are 7 Medicare Supplement insurance plans to choose from. Plan K and Plan L are low cost, offering cost sharing, which requires that you pay a share of medical costs in return for reduced premiums. Plan N offers basic benefits with a low $20 copay for doctors visits and $50 for the emergency room. Part G pays for the Medicare Part A hospital deductible and coinsurance. Plan F is the most popular choice with Texans because it completely eliminates all deductibles, copay and coinsurance costs. The majority of people looking for Medicare Supplement insurance just want peace of mind that comes from knowing they are covered with no hidden costs.
In addition, Blue Cross Blue Shield offers even more savings through Medicare Select options. These options are available with plans F, G, K, L and N offering the same benefits but at less cost to you. By using Medicare Select Network Hospitals, you can save money with a reduced premium. Under this option, you still have full coverage for emergency care at any hospital and can choose your own doctor or specialist.
Medicare Supplement insurance helps you pay for some of the gaps that Original Medicare doesn't cover like deductibles, copayments, and coinsurance. While health insurance is necessary, it can get expensive. Trust Blue Cross Blue Shield of Texas to provide you with not only the most affordable Medicare Supplement insurance, but also, the most reliable and dependable.
For more information on Blue Cross Blue Shield of Texas Medicare Supplement Plans visit our Texas Medicare Supplement Insurance website.
Tags: affordable texas medicare supplement insurance, blue cross blue shield of texas, blue cross blue shield of texas medicare supplement, texas medicare supplement insurance