If you're like most Texans, you understand the importance of dependable and reliable health care. After all, you're always prepared and you're not willing to let health care get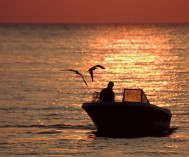 the best of you simply because it's a bit confusing. If you're 65 or about to turn 65, you're eligible for Medicare. As a federal health insurance program available to all Texans, Medicare coverage pays for a significant portion of health care costs. Nevertheless, it doesn't pay for it all. Unfortunately, there are deductibles, copayments and even coinsurance costs that can add up quickly.
The good news is that you're not alone if you're considering Medicare Supplement insurance to fill in the gaps not covered by original Medicare. However, more than likely, you have some questions and you're not quite sure what to look for in this type of insurance. Luckily, learning a little information now can help make things much easier for you if and when you make the decision to purchase Medicare Supplement Insurance in Texas.
Know What you are Looking for
Before looking for Medicare Supplement insurance, you should understand what it really is. Medicare Supplement insurance, also called Medigap insurance, is insurance sold by private companies to help folks like you pay for costs not covered by original Medicare. These costs can include deductibles, copays and even coinsurance. In many cases, Original Medicare leaves you responsible for a lot of money out-of- pocket and Medicare Supplement insurance helps you pay.
There are several different Medicare Supplement insurance plans, designated by the letters A through N. Each plan has slightly different coverage which is why it is necessary to review each plan carefully. In some cases, you may not need all the coverage provided by a particular plan. In other cases, you may decide you want other types of coverage. However, the most popular plan in Texas is Plan F. As a supplement, Plan F completely eliminates all deductibles, copay, and coinsurance, leaving you owing nothing in the event you need medical care and another feature of this plan is that it will even pay excess charges over what Medicare allows. For most seniors, this plan makes the most sense because it gives you peace of mind knowing that your medical bills are completely paid for.
Be Prepared
In addition to understanding what you're looking for in Medicare Supplement insurance, you should know the eligibility requirements. In Texas, to be able to purchase a Medigap policy, you must be enrolled in both Part A as well as Part B of Medicare. In most cases, if you are 65 or over, you are already enrolled in Part A. In fact, for Texans, enrollment in Part A of Medicare is automatic and happens on the first day of the month in which you turn 65. Enrolling in Part B is your choice. You have the option to sign up anytime during a 7 month period that begins 3 months prior to you turning 65. However, remember, you must be enrolled in both Part A and B to purchase Medicare Supplement insurance.
Know Where to Look
Medicare Supplement insurance in Texas is sold by private insurance companies like Blue Cross Blue Shield of Texas, Gerber Life or United of Omaha Life Insurance. All Medicare Supplement Insurance is standardized which means that every plan of the same letter, regardless of who sells it must contain the same coverage. For instance, Plan F offered through Blue Cross Blue Shield must contain the exact same coverage as Plan F offered through another insurance company. This makes comparing cost between companies very convenient.
However, make certain that you choose only reputable insurance providers when purchasing Medicare Supplement insurance. Simply because other companies are selling Medigap policies does not mean that they are dependable. When it comes to medical care, trust those you know have a proven record of success like Blue Cross Blue Shield of Texas or Gerber Life. You don't want to regret trusting a no name company that fails to deliver when you need them most.
Purchasing Medicare Supplement insurance in Texas can be easy and stress free. Learn the basics behind what you are looking for, eligibility requirements and where to look for quality, dependable coverage. Following these steps will ensure that you choose Medicare Supplement Insurance that is right for you.
For more information or to obtain a free quote on Medicare supplement insurance in Texas visit our Texas Medigap insurance website.
Tags: blue cross blue shield of texas medicare supplement insurance, medicare supplement insurance in texas, texas medigap plans