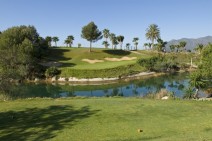 If you are currently enrolled in a Texas Medicare Supplement Insurance plan or are considering purchasing one, you may have some questions about the claims process. It's probably a good idea to learn a little about how the process works, and what you're responsibilities are in the event you need medical care. Remember, even Medicare makes mistakes and you need to know what's going on in the event something happens. Take some time to review the information below and you'll be prepared and informed when and if you face the claims process.
The Claims Process
Medicare and Medicare supplement policies and procedures can be a bit challenging. With so much information to digest, it's hard to keep up. Nevertheless, when you visit the doctor for treatment, you need to know how the claims process works so you'll know what to do weeks later if a bill arrives in your mailbox.
Generally, when you have a Medigap policy, the doctors and hospitals where you receive medical treatment are responsible for submitting Medicare claims to your insurance company.  After Medicare pays, your insurance company pays the Medicare supplement portion. It's called the Medicare "Crossover System" and it ensures claims are paid promptly and efficiently.
Usually, it's a very simple procedure. The first time you visit your doctor, you show your Medicare supplement card. The information is stored electronically and any time in the future you need treatment, your information is on file and claims are submitted automatically. 
In Texas, it's required for insurance companies to pay claims promptly. In the off chance your insurance company refuses to pay for Medicare approved services, you or your doctor have the right to file a complaint with the Texas Department of Insurance (TDI).
Extra Charges are Your Responsibility
You'd like to think all your medical services are covered, but unfortunately, even with Medicare supplement insurance, that is simply not the case. Most Medicare supplement policies pay only for services Medicare decides are "medically necessary". If you are unsure what these exact services are, you can look in your Medicare Summary Notice. If you do receive a bill for services, you will need to review your notice statement to find out if you owe anything extra. All medical providers and doctors that accept Medicare should know beforehand if a procedure is approved by Medicare and the rule of thumb is if it's an approved charge the supplement is required by law to start paying its share. Fairly simple and less worrisome., easy actually.
Choose Your Provider Wisely
The good news is, regardless of who you buy your Medigap policy from, the claims process works the same and you will not be involved in the procedure at all. In fact, most filing is done electronically, making it even easier for everyone involved. While the claims process is the same, individual companies are not. Make certain to choose reputable, dependable and trustworthy companies for providing your Medigap insurance. Stay with the household names you recognize and avoid unknown, unreliable starter companies. With the major carriers like United of Omaha or Blue Cross Blue Shield of Texas you get peace of mind that claims will be paid on time and without a dispute.
In Texas, there are no claim forms to fill out with Medicare supplement insurance. Thanks to the Medicare crossover system and electronic filing, all the paperwork is completed for you, making it possible for you to concentrate on nothing but feeling better.
For more information or to obtain your instant quote on visit our homepage.