If you are like most folks in Texas, health care is an important issue to you. You know a little bit about Medicare- at least enough to know that you will most likely need to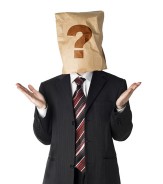 supplement your coverage with Medigap Insurance. Unfortunately, there are so many different plans, you're not sure where to begin. What is the most popular Medigap insurance plan in Texas and is this the right plan for you? Understanding Medigap insurance and how it works with Medicare will help you make an informed decision if and when you decide to purchase a Medigap insurance plan.
What is Medigap Insurance?
Medigap Insurance, also known as Medicare Supplement insurance, is insurance that you purchase from a private insurer to help fill the gaps in coverage provided by Original Medicare. This means that it helps pay for some of the health care costs that Original Medicare doesn't cover like deductibles, coinsurance and other related expenses. Medigap insurance is different from a Medicare Advantage Plan because Medigap coverage only supplements Medicare while Medicare Advantage Plans actually provide Medicare benefits.
All Medigap policies are standardized by the federal government, meaning that every insurance provider must provide the exact same coverage for plans A through N. However, that does not mean that they must charge the same prices. As a result, there is much disparity between companies. It is always a good idea to stick with reputable insurance providers like Blue Cross Blue Shield of Texas or United of Omaha when purchasing your Medigap insurance. Simply because insurance providers must provide the same coverage does not mean that they are all dependable or reliable.
Plan F-The Favorite of Texans
In Texas, there are 10 Medicare Supplement Insurance plans offered- plans A, B, C, D, F, G, L, K, M and N. Each plan has slightly different coverage which is why it is so important to review each one carefully. Nevertheless, most seniors in Texas prefer Plan F as it provides the most peace of mind due to the fact that all deductibles, cost sharing and coinsurance are completely eliminated.  While this may be the best choice for many people, it may not be right for everyone. Make certain to review each plan carefully to recognize what is most important to you.
Monthly premiums vary considerably between plans. As a general rule, the more coverage you have, the higher your monthly rate. Nevertheless, there are a variety of cost saving strategies available that can make affordable Medigap insurance a reality. Blue Cross Blue Shield of Texas for instance has a Medicare Select Option that offers the same benefits as other plans but with discounted premiums. By agreeing to use Medicare Select Network Hospitals, premium rates are reduced saving you money. Also, a company like United of Omaha, which by the way is a Mutual of Omaha company, offers a spouse discount to help reduce some of the monthly premium.
Like most other states, Texas offers quite a few choices when it comes to Medigap insurance. While there are several different plans with slightly different benefits to choose from, Plan F continues to be the most favored Medicare Supplement plan in Texas. In terms of providing the best coverage with no hassle, no deductible, coinsurance or cost sharing, it simply can't be beat. Choose a reputable, dependable insurance company that you can trust like Blue Cross Blue Shield of Texas, review the available plans carefully and have peace of mind that your health care is well protected.
For additional information or to get a free quote on the most popular Medigap insurance plan in Texas visit our Texas Medicare supplement insurance website.
Tags: blue cross blue shield of texas medicare supplement, medigap insurance plan in texas, medigap plan texas, texas medicare supplement insurance, texas medigap plan F, united of omaha